Did you forget your username to log in to the My Liantis portal? No worries! Find out how to proceed below.
Log in with itsme® or eID
To verify your identity, you can always log in using the itsme® mobile app. Another way of logging in without a user name and password is by using your ID-card and card reader.
Once logged in, you can check which e-mail address is linked to your account in your personal settings. This is also your user name. Read below how to get started:
Request your user name
On the My Liantis login page, click the 'Forgot username?'-icon in the upper right-hand corner of the input box.
Enter your e-mail address and you will then receive your username by e-mail. As a precaution, we will also send you a link to set a new password of your choice.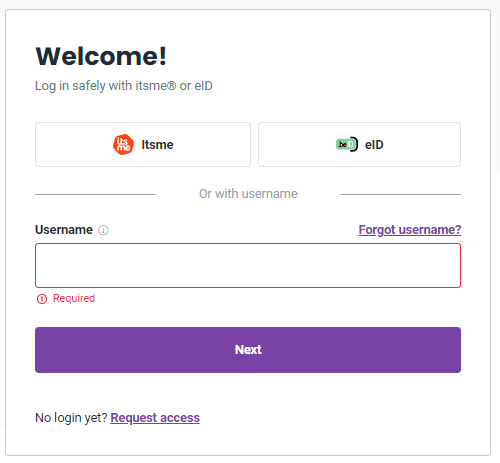 From now on, you can log in with your new login.