To download a blank employment agreement or contract for an employee, you can use the theme 'Documenten aanvragen' on My Liantis. Click on 'Arbeidscontract' but do not click immediately on 'Volgende' but on 'Voorbeeld'.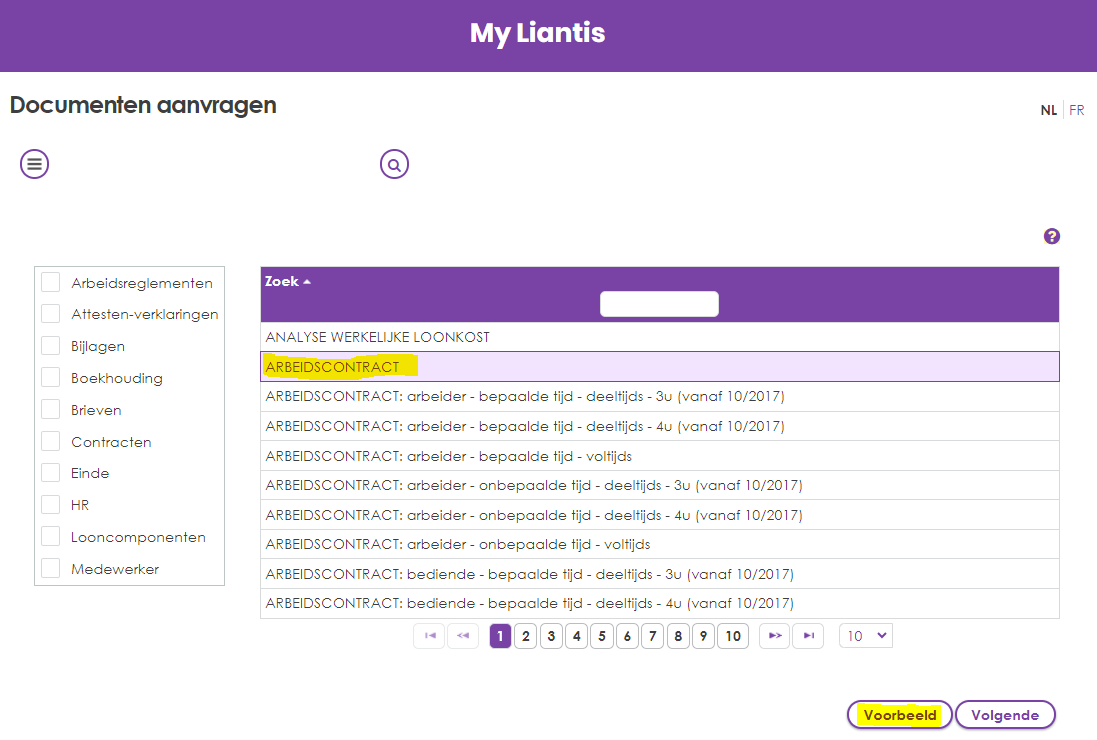 You will then be asked what type of employment contract you need, click on the one you need and click on 'Voorbeeld' again where you will be given the choice to open or save the document. Use 'Opslaan als' (save as) and make sure you save this as a .doc file and then open it again to fill in the details yourself.
Framework agreements for flexijobs can be obtained by entering "raam" in the search window. Follow the same steps as above.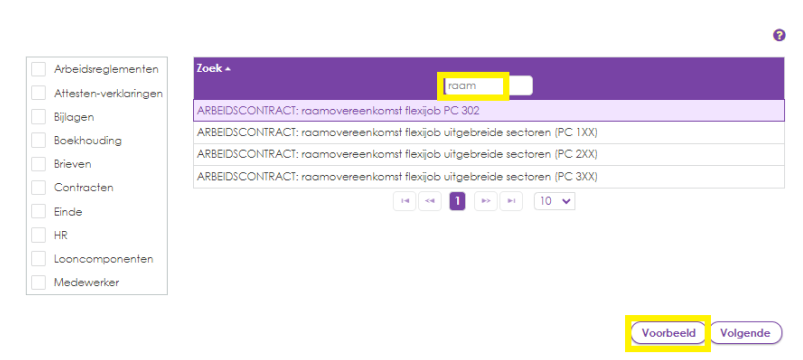 Agreements for student workers cannot be downloaded in this way. Please contact your customer advisor at the social secretariat. You will find the contact details of your customer advisor on My Liantis under Contact.